I'd never bothered to run Evergrande through our various chart packs.
But on high profile failures, it's often useful to do so, even if you know the general story pretty well.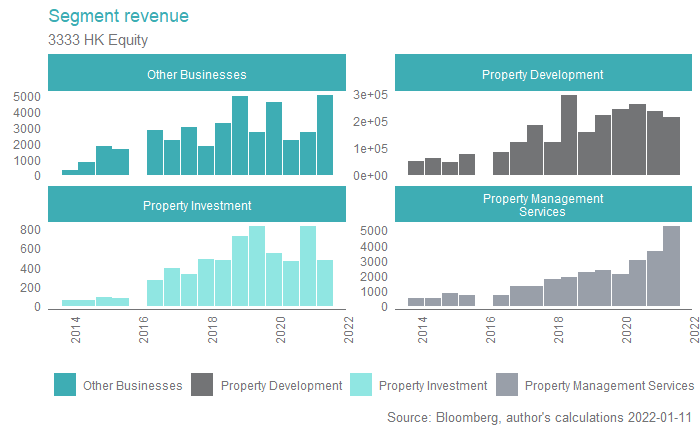 This stood out, for example. What sort of multiple do you put on a stock with such a dismal track record of "one-offs". It's pretty clear here that the stated PE would need a large discount to reflect the lower "true" earnings profile.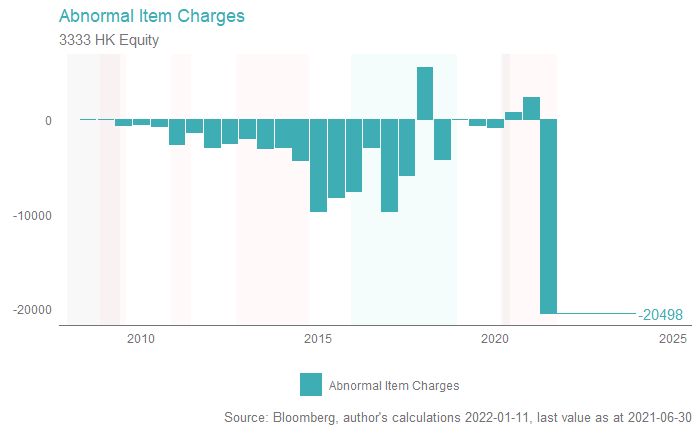 As did this…almost no cashflow generated. So the earnings are almost certainly not real.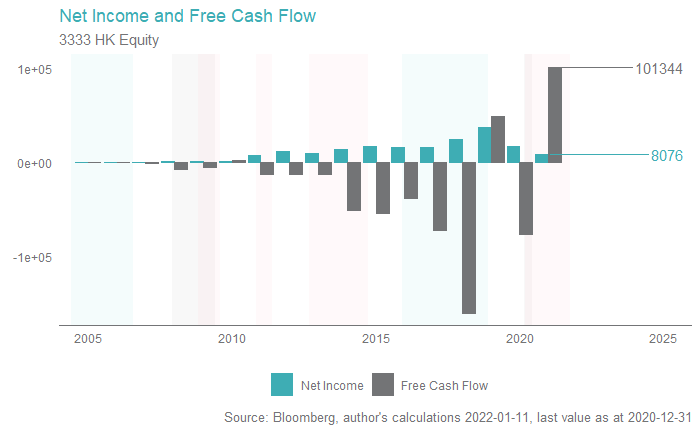 Lack of cash flow tends to result in this…an insurmountable and growing debt pile..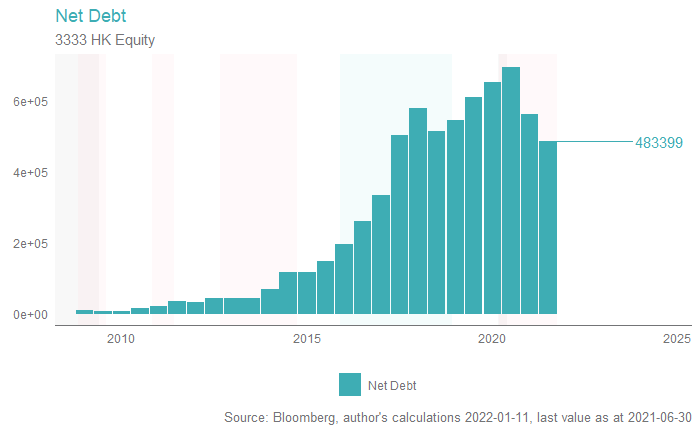 …which looked worrisome on a range of frames.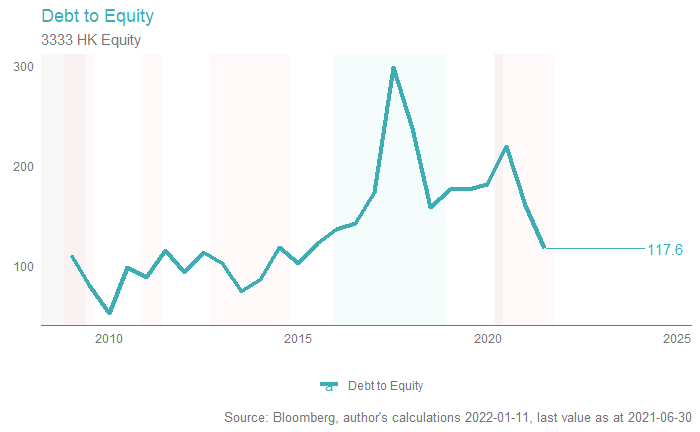 All the other graphs are obvious "that looks bad". Margins can mask all manner of sins, but perhaps (with the negative hat on) you'd note that they appear highly cyclical, with a downward trend. So you'd aim to be careful about what sort of multiple you'd put on it, at the least.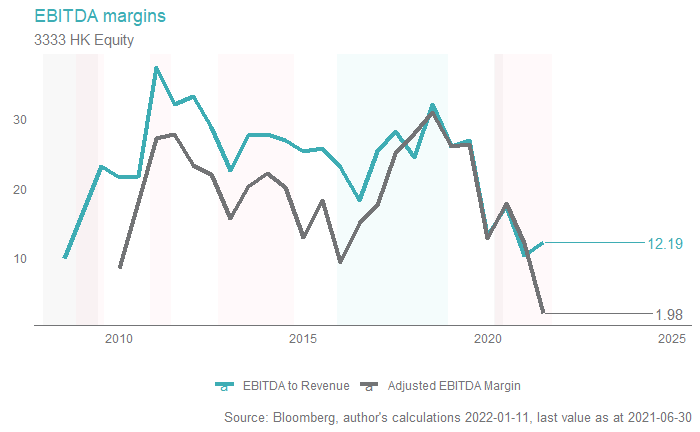 Like all signals, you'd want to understand what the drivers of working capital are, whether those sorts of patterns are expected for the stock / sector, what their proportionalities should be, if it is just a crutch for otherwise non-existent cashflows…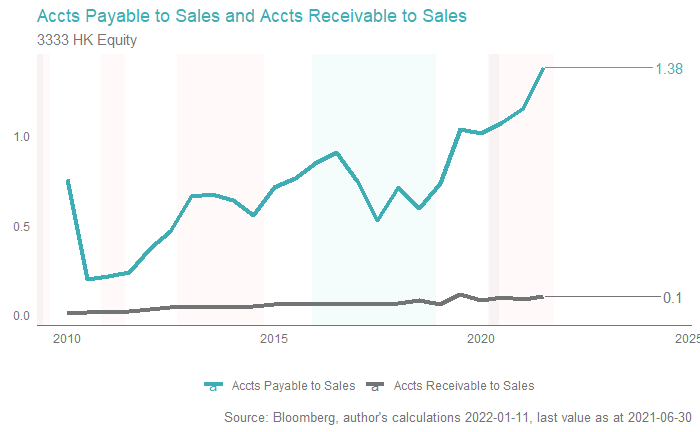 …which we know was ultimately the case.
So, could you tell, ahead of time, that there'd likely be problems? Yep, based on maybe 90 seconds of analysis, by dusting off the P&L, BS and SoCFs.
There's nothing particularly clever or deep about such analysis. And it is distinct from alpha. As someone smart once said "avoid the blow-ups, and you'll probably make money". It doesn't guarantee outperformance (nothing does), but it is a start.
Important Information: This document has been prepared by Aequitas Investment Partners ABN 92 644 165 266 ("Aequitas", "our", "we"), a Corporate Authorised Representative (no. 1284389) of C2 Financial Services, (Australian Financial Services Licensee no. 502171), and is for distribution within Australia to wholesale clients and financial advisers only.
This document is based on information available at the time of publishing, information which we believe is correct and any opinions, conclusions or forecasts are reasonably held or made as at the time of its compilation, but no warranty is made as to its accuracy, reliability or completeness. To the extent permitted by law, neither Aequitas nor any of its affiliates accept liability to any person for loss or damage arising from the use of the information herein.
Please note that past performance is not a reliable indicator of future performance.
General Advice Warning: This document has been prepared without taking into account your objectives, financial situation or needs, and therefore you should consider its appropriateness, having regard to your objectives, financial situation and needs. Before making any decision about whether to acquire a financial product, you should obtain and read the relevant Product Disclosure Statement (PDS) or Investor Directed Portfolio Service Guide (IDPS Guide) and consider talking to a financial adviser.
Taxation warning: Any taxation considerations are general and based on present taxation laws and may be subject to change. Aequitas is not a registered tax (financial) adviser under the Tax Agent Services Act 2009 and investors should seek tax advice from a registered tax agent or a registered tax (financial) adviser if they intend to rely on this information to satisfy the liabilities or obligations or claim entitlements that arise, or could arise, under a taxation law.
Receive our investment insights